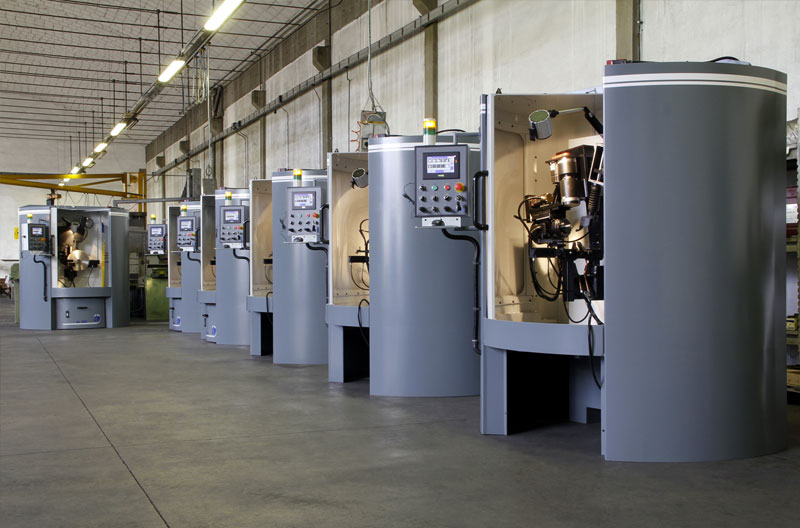 UT.MA s.r.l., founded in 1970, operates in the field of tool sharpening and grinding machines with a diversified range of models that has gradually evolved through the years. The first machines marketed by the company were the manual type.
Afterwards, new technologies were applied to our products, improving them from a quality standpoint and making them increasingly modern and efficient, up to ultra-modern electronic technology which has allowed us to offer our customers very reliable and easy-to-use CNC sharpening/grinding and profiling machines.
Grinders for circular blades used in carpentry shops, sawmills and in the mechanical sector for cutting wood or aluminium
- Grinders for chamfered circular discs used in the sector of paper and plastic cutting, agricultural-foodstuff sector, etc.
- Grinders for HSS discs for cutting metals
- Manual and CNC grinders for the sharpening of cutters and bits for wood cutting, end mill cutters, bits and other metal cutting tools
- Manual and numerical control profiling machines for the construction and re-sharpening of shaped tools used in moulding machines and other carpentry shop equipment
- We can also build special sharpening machines, according to the Customer's specifications.

Contact us and our highly qualified staff will offer you the product that best suits your sharpening needs.