SHARPENING MACHINES FOR HM CIRCULAR BLADES
MODEL SC 800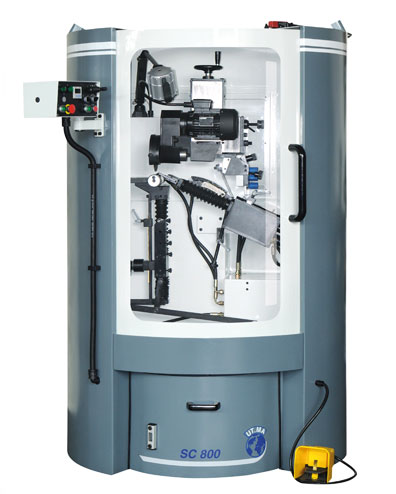 Steel-relieving machine SC800. The Model SC800 can be used to remove the steel located behind the HM plate so as to be able to increase the number of grindings of the tooth and improve the performance of the circular blade. This machine, completely enclosed in a cab, allows the use of emulsion or whole-oil coolant.

Possibility to equip the machine with: - Extraction system (centrifugal or electrostatic)
- Paper coolant filtration system
- Grinding wheel speed variator

Upon request, the machine can be modified to grind blades with a diameter of up to 1000 mm.